MADE BY
Created By Carmen Kemmink
It all started as a mission of these two great women, Carmen Kemmink and Nicolette Aschermann inspired by the legendary words spoken by Greta Thunberg, to create a cool brand for todays youth. The goal is to make as much money as possible to save the climate for next generations. With this idea, HOW DARE YOU_C was born and ready for take off!
Now the entire concept is clear and the targets are set, Carmen will continue the project on her own as a creative manager and photographer.
She will ask young people about their thoughts on the climate and future and will picture them for the project, to visualize the current youth generation. Are they scared? Activistic? How do they contribute? Are they busy with an invention?

Why this project?
50% of the profit is donated to The Plastic Soup Foundation.
Because we care about the planet and the young generation. We wish this project will activate positive conversations and generate an impressive amount of money to contribute.
Made by Carmen Kemmink
Carmen has been working as a succesfull fashion photographer over the past 20 years, shooting for various magazines and fashion assignments.
Graduated as fashion designer from the Royal College of Arts in Arnhem and as photographer from the Royal College of Arts in The Hague.
She has a fifteen year old daughter Lola who will be involved as a videographer.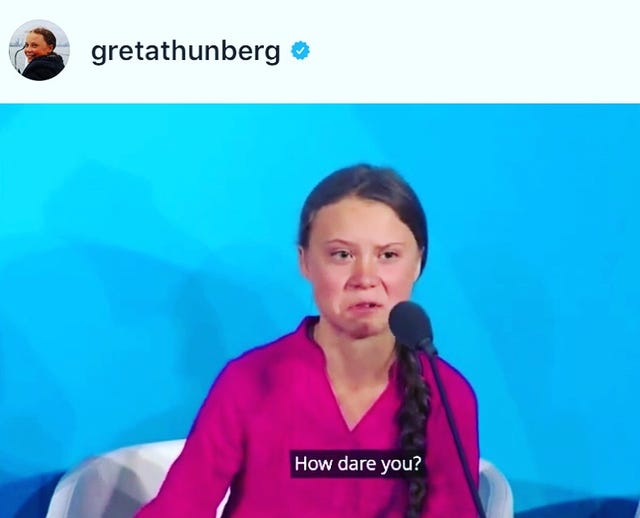 Team
Carmen Kemmink - Photographer, Concept & Design HOWDAREYOU-C
Lola Chalmers - Videographer
Greta Thunberg - Inspirator


Greta Thunberg has touched the world with her climate speech. Greta and Carmen's 15 year old daughter Lola have inspired her to start this project.