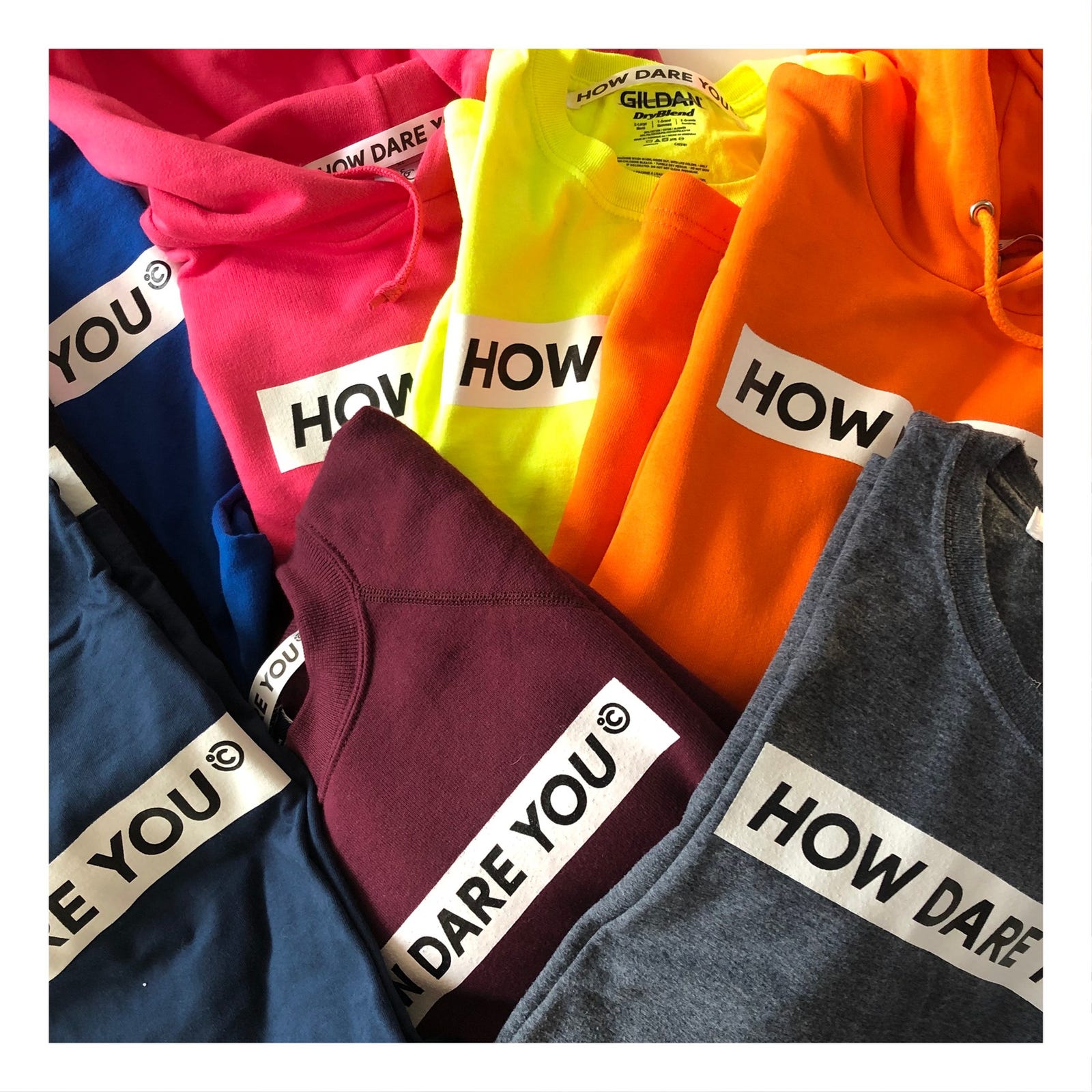 FAQ
Waarom bedrukken wij op dead stock en oude partijen, en gebruiken we geen nieuw gemaakte kleding van eco katoen?

Ook duurzaam katoen is altijd een beetje schadelijk. Duurzaam betekent in dit geval alleen dat er geen bestrijdingsmiddel en geen kunstmest is gebruikt. Maar er zijn wel veel andere dingen nodig. Voor het katoen van één trui is een akker nodig van vijftig vierkante meter en 5000 liter water. Dan hebben we het nog niet over alle energie die gebruikt wordt om katoen te oogsten,
er een trui van te maken en die te transporteren naar Nederland.
Hoe minder nieuwe truien we kopen, hoe beter het is voor het milieu.



Daarom laten we geen nieuwe truien naar Nederland komen. Dat hoeft ook niet, want de magazijnen liggen vol met katoenen truien die niet verkocht kunnen worden. Het zijn bijvoorbeeld restanten van het vorige jaar.
Als niemand die truien wil hebben, worden ze verbrand. Wij vinden dat zonde. We willen die truien redden en er een mooi teken voor de toekomst van maken. Zonder dat het ten koste gaat van het milieu.


Why do we print on dead stock and old batches, and don't we use newly made clothes made of eco cotton?

Sustainable cotton is always a bit harmful too. Sustainable in this case only means that no pesticide and no artificial fertilizer has been used. But a lot of other things are needed. The cotton from one sweater requires a field of fifty square metres and 5000 litres of water. Not to mention all the energy used to harvest cotton,
turn it into a sweater and transport it to the Netherlands.
The less new sweaters we buy, the better it is for the environment.


That's why we don't let new sweaters come to the Netherlands. We don't have to, because the warehouses are full of cotton sweaters that can't be sold. For example, they are remnants of the previous year.
If nobody wants those sweaters, they will be burned. We think that's a shame. We want to save those sweaters and make them a good sign for the future. Without it being at the expense of the environment.